Tuesday, July 31, 2012
Hello gorgeous purses.
I was introduced to
Gigi New York
a couple months ago and feel in love. They have everything from
handbags
and
clutches
to
men's accessories
and
journals
. Everything comes in like 6-8 different colors. You can go for classic look in neutrals or fashion forward with one of their fun bright hues. I was in need of a good neutral bag I could use for fall or spring so the
Sand Teddie Tote
was a no brainer for me. I love the shape and the detailing of the gold hardware. Simple and Elegant.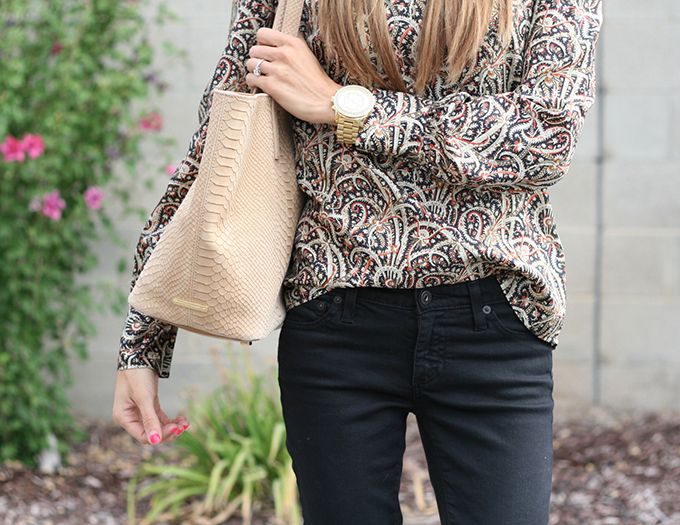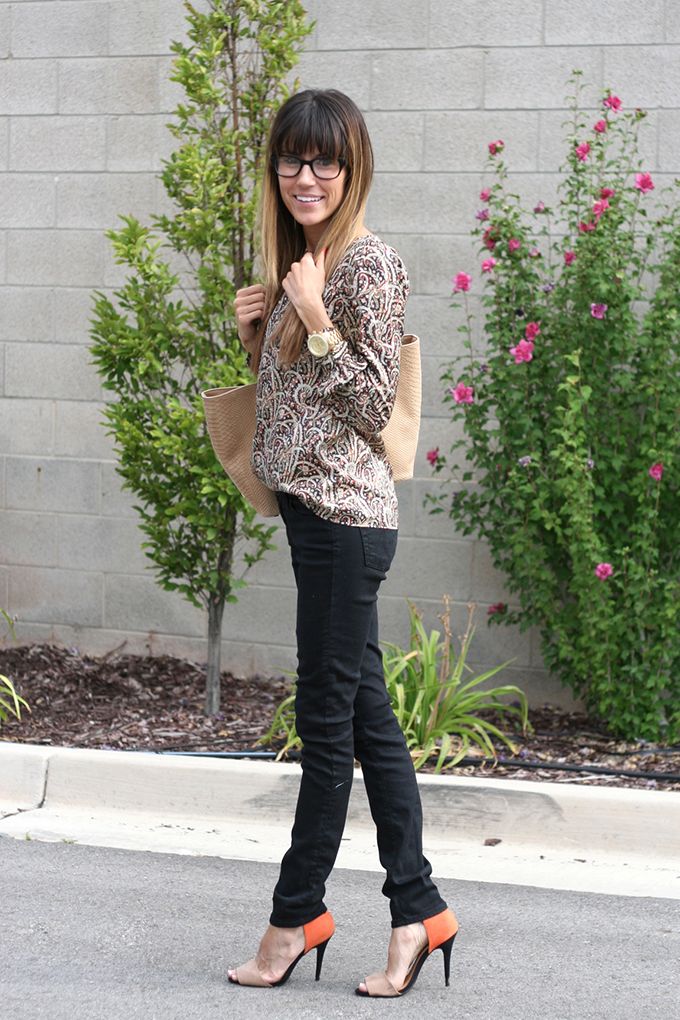 Top: J. Crew
Denim: AG Jeans
Shoes: Zara
Watch: Michael Kors
Glasses: Forever 21 (old)
Gigi New York is offering one of our readers a chance to win the
Teddie Tote
in a color of their choice ($285 value). I'm lusting over the orange color!
To Enter: GIVEAWAY NOW CLOSED
*Follow Hello Fashion Blog (just click join this site on left side bar)
*Leave a comment with your favorite color in the Teddy Tote
Extra Entries:
*Pin this outfit on Pinterest
*Share this Giveaway on Facebook or Twitter

Jrillaria wedge sandal in yellow via Pink & Pepper | Winter Kate Jaya dress via StefaniBags | Zadig & Voltaire small shala daim bag - another color here & here | Belle Noel wishbone necklace & pyramid wrap ring via Glamhouse | Woven leather bracelet via Minusey | SEPHORA OPI nailpolish in "Iris I Was Thinner" on hands & "Caliente Coral" on toes | YSL blush radiance on cheeks

I would like to start by announcing the winner of Rebecca Minkoff INTERNATIONAL GIVEAWAY - congrats to Christina Surdu from Parma, Italy! Hope you enjoy wearing your Mini Mac Bag!



I also wanted to take this opportunity to thank everyone for participating in this GIVEAWAY, you are all absolutely wonderful! Thank you so much for your continued support! I have another exciting piece of news for you, right now I'm working on another amazing GIVEWAWAY which will begin in a little less than 2 weeks. So, stay tuned for more details:)


As you can see, I continue to obsess over my new woven leather flats, this time I decided to pair them with yet another one of my current favorites, a silk Eastern inspired print dress from Winter Kate. What do I love about it so much? Um, ... everything! The colors, print, fabric and style all come together to create a perfect summer dress. Dress it up or down, it's really one of those uber versatile items I love so much! Have a feeling this one is definitely going to be in constant rotation!



P.S. Great news for all stylelovingfashionista Blog readers! Love my dress? Use COUPON CODE

VIVA20

to Get 20% OFF your order for the month of August at StefaniBags.com






Keep on smiling,

Love,

Annabelle
Monday, July 30, 2012
Model:
Miao Bin Si (Wilhelmina)
Editorial:
Transmissions
Magazine:
Numéro China, August 2012
Photographer:
Txema Yeste
Stylist:
Tim Lim
Hair:
He Zhi Guo
Makeup:
Daniel Zhang
Source:
LittleMsSunshine @ tfs
Hey everyone! I hope you had a wonderful weekend!
I just realized that at least ten of my previous outfits consisted of shorts or mini skirts and that is a bad sign :) The thing is it's been so hot lately that I can't help it, short bottoms have become my ultimate uniform. I'm glad tho I have this outfit to share with you. We shot these pics last week right before the rain, so a jacket/shirt was more than appropriate.
And also, I believe this is the first time I've ever worn boyfriend jeans on the blog. I've been a huge fan of this type of jeans but never seemed to find the right pair, luckily I finally did a couple of weeks ago.
I'm wearing:
Beatles tee - Romwe (on sale right now!)
Sunday, July 29, 2012
I can't remember the last time I wore that dress! I received it one year on my birthday, the print is adorable, I simply melt when I saw it, but unfortunately it doesn't fit me that well so that is the main reason I haven't been wearing it too much. I decided to give it a go and show it to you, paired it here with my fringe top from H&M. I wore it for a casual birthday dinner of a friend.
By the time you read this, you will find that I am on my way to a little trip in a near by city, finally, escaping my own town for a new scenery.
Have a wonderful week!
Wearing: gifted dress, H&M top, Meli Melo bracelets and ring, thrifted bag and belt, Mei shoes.
Jrillaria wedge sandal in yellow via Pink & Pepper | Chiffon sleeve jacket via Minusey | J Crew Tiki print shorts - similar here | Zara tank | JCrew Havana bright red clutch - similar here | House of Harlow etched stack cuff via Glamhouse | White leather strap bracelet, woven leather bracelet and scull & beads bracelet all via Minusey
Back to my favorite bold color palette! Not that it's been long since I wore bright colors, but it feels like lately I am wearing a lot more black and soft hues than usual. Really, today's outfit started from these strappy bright yellow sandals. I've been looking for a pair of flat sandals just like these for a while now. My poor feet deserve a break from the sky-high heels I normally like to wear. Well, so glad I found these, not only are they super comfortable, they are absolutely gorgeous! Love the combination of braided leather straps and bright sunny yellow.
P.S. Don't forget, today is the Last Day to ENTRER INTERNATIONAL GIVEAWAY to Win a Rebecca Minkoff Mini MAC Bag by CLICKING HERE!
Keep on smiling,
Love,
Annabelle